MAIL Reviews Projects, Plans of 2020 Fiscal Year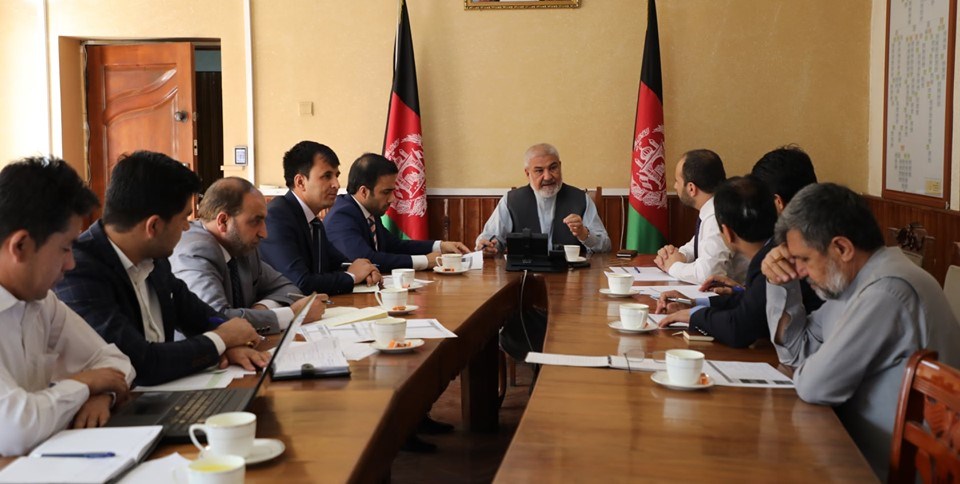 Sonbola 16, September 7, 2019
Nasir Ahmad Durrani, minister of agriculture, irrigation, and livestock, assessed a number of plans and projects for the fiscal year 2020 implementation in presence of projects' and directorates heads and subdivisions heads.
Production, processing, packaging and marketing of Farah jujube, Ghazni cherry, Daikundi almond, Farah dates, medical plant management design, pasture planning management and a number of other agricultural and livestock projects were among the plans and projects which were considered for the fiscal year 2020 (1399 Solar Year).
These projects and plans were reviewed for effective planning and successful implementation by Mr. Durrani at a meeting.
At the meeting, minister Durrani presented to the heads of each department the guidance to improve the planning and effective implementation of these plans.