MAIL: We Will Build 500,000 Acres of Modern Garden in the Coming Six Years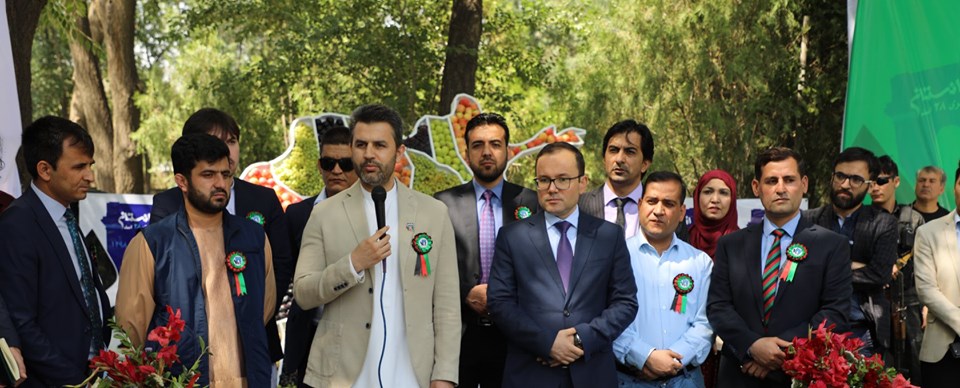 Asad 27: August 18, 2019
The Ministry of Agriculture, Irrigation, and Livestock (MAIL) holding Fresh Fruits Exhibition on the occasion of the country's 100th anniversary of independence today announced that the ministry plans to build half million acres of modern garden in the coming six years.
Hashmatullah Ghafoori, deputy minister for irrigation and natural resources at MAIL, at the opening ceremony of the exhibition said that lots of modern garden have been created recently, adding that MAIL intends to build 500,000 acres of new modern garden in the coming six years.
He said, "Gardening is the heart of agriculture; one part of the government's strategic goal is to build 500,000 acres of fruit garden such as pomegranate, grapes, apricot, peach, fig, and other fruits in the coming six years."
The deputy minister added that the construction of new gardens using modern gardening approaches produce better and high quality yields.
Ghafoori also said that Afghanistan has embarked on a very important journey in the field of horticulture, and innovations such as semi-dense, high-dense gardening, Grape Trellising approach has resulted in increase of the yields.
Ghafoori also added that the Ministry of Agriculture will continue to hold agricultural and horticultural exhibitions inside and outside the country in order to introduce Afghan products to the remotest area of the world.