How Hajji Abdul Zaher, a Kuchi Livestock Holder, Managed to Receive Decent Income from Livestock Keeping?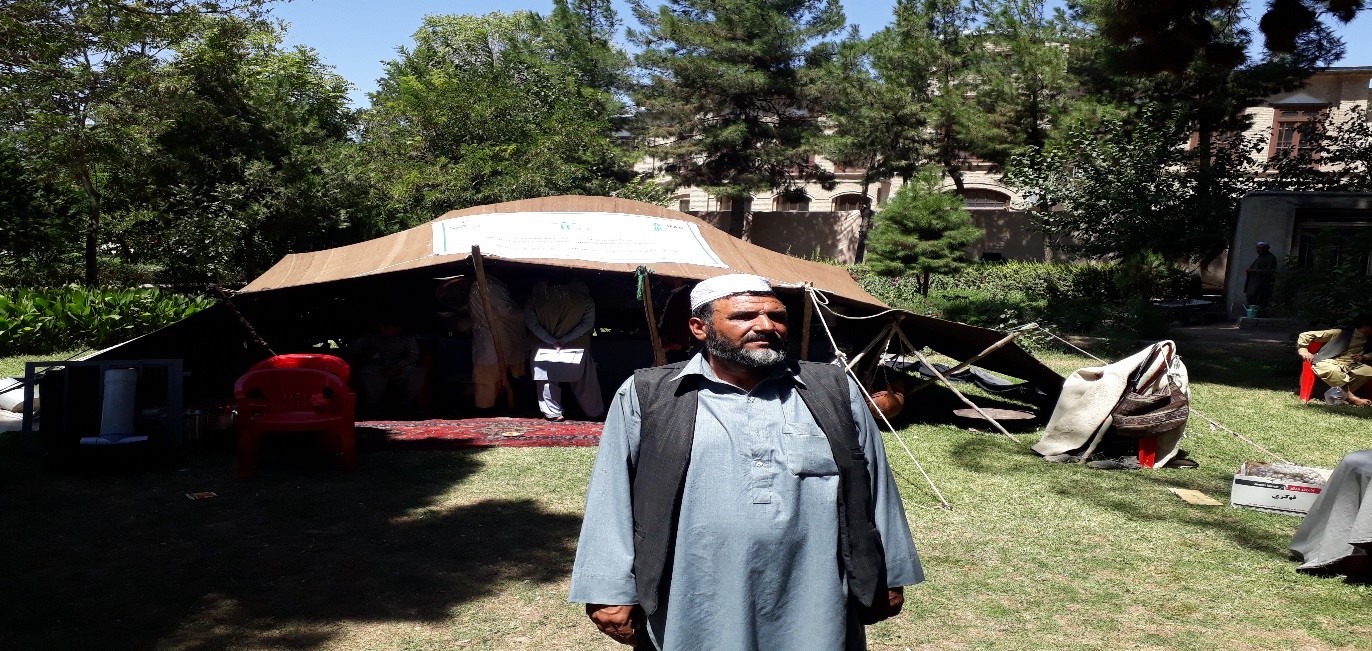 Haji Abdul Zahir, 48 years old, is the head of a family of 13 members and is a livestock holder. He is a Kuchi (Nomad) and has been supported by CLAP Kuchi project. The real story of him which inspires everyone begins as bellow:
He says that he has received training in animal husbandry, milking hygiene, and other necessary livestock supplies such as spinning wheels, yogurt drying kits, animal vaccinations and anti-parasitic drugs, and has helped him to not only be economically Self-sufficient, but also be able to save a lot of money annually.
Haji Abdul Zahir continued to say: "I have a total of 200 sheep. Before CLAP project intervention, I couldn't get a good income because I didn't know anything about animal husbandry, milking hygiene and animal vaccination very professionally, and even lost hope for keeping sheep but now that I have got the necessary capacity-building training, the awareness, and so on, my life has been improved and the animal products increased".
When he was asked about his income, he added: "Now on an average I earn about 450,000 AFN (around 5,700 USD) per year, selling livestock products such as wool, milk, meat and sheepskin". For example, he mentioned that, this year he has sold some of his male and surplus animals for 300,000 AFN (Around 3800 USD) and also earned 150,000 AFN (1900 USD) from other livestock products.
Haji Abdul Zahir has used livestock products to feed his family properly to ensure food security, and has also improved his family livelihoods through selling multiple surplus and by products. Further, he has made investment in a house in 8th district of Herat city this year from his saved money as well as he has received some loans.
He said that this would not have been possible without the hard work and support of the CLAP project in the livestock sector. In addition, he has received para-vets trainings provided by the project to the Kuchi community and is now providing veterinary services to other Kuchi livestock owners. From this service too, on average he receives 6,000 AFN per month, the equivalent of which is 77 USD.
And finally, Hajji is apparently planning to develop his livestock business in the future. When asked how he would like to receive support from the Ministry of Agriculture, Irrigation and Livestock, he smiled and said, "Presently, I don't need any help, I just wish for peace and security in our country."