Gulfood International Exhibition at Dubai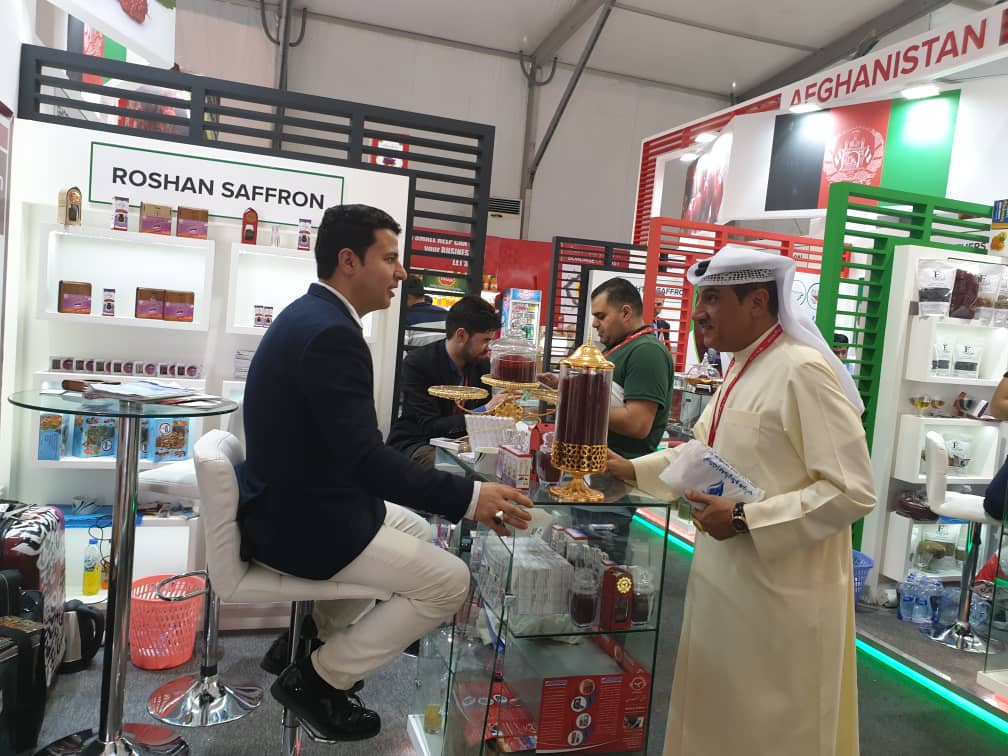 Event dates
Event dates -
Afghanistan's agricultural products pavilions was inaugurated in Gulfood Exhibition at Dubai World Trade Center in the United Arab Emirates (UAE) by Nasir Ahmad Durrani, minister of agriculture, irrigation, and livestock.

At the opening ceremony, representatives from USAID, Atiqullah Nusrat, CEO of Afghanistan Chamber of Commerce and Industries (ACCI), representatives of Commercial Horticulture and Agricultural Marketing Program (CHAMP), and Afghan businessmen in Dubai were present.

Nasir Ahmad Durrani also met with foreign investors at the sidelines of the meeting, saying that they can invest directly in Afghanistan, promising that Afghan government will provide them the essential facilities in this regard.
Gulfood Exhibition Achievements:
Gulfood Exhibition was held in Dubai for five days and Afghanistan's agricultural products were displayed at 28 pavilions; saffron, pine nuts, dry fruits, dairy products, and other products were showcased.

Twenty-three Afghan companies also participated in the exhibition to see the exhibitions' products.

Statistics show that Afghan businessmen and exporters earned 40 million worth USD contracts and 40 million worth USD potential deals from foreign companies at the exhibition.

Afghanistan's agricultural products such as saffron, pine nuts, dry fruits, especially fig, medical plants, and honey attracted investors and foreign businessmen.

Afghanistan's agricultural products were marketed well and Afghanistan could increase its contracts worth to 17 million USD compared to last year.
video:
https://www.facebook.com/afghanistan.ministry.agriculture/videos/248136479461645/
picture album
https://www.facebook.com/afghanistan.ministry.agriculture/posts/2350872978270622