17 Government Institutions Sign MoC for Prevention of Zoonosis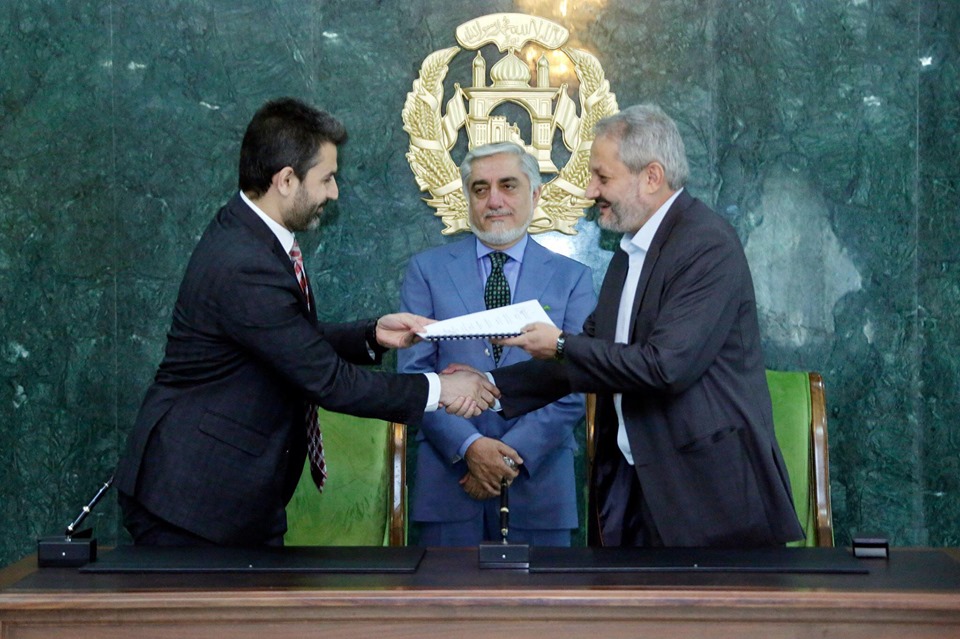 Sonbola 26: September 17, 2019
Government institutions, including the Ministry of Agriculture, Irrigation, and Livestock (MAIL), signed a memorandum of cooperation for control and prevention of zoonosis.
Zoonosis is infectious disease caused by bacteria, viruses and parasites that spread between animals (usually vertebrates) and humans.
The aim of the abovementioned memorandum is to prevent and control zoonosis.
The memorandum of cooperation was signed in presence of Chief Executive Abdullah Abdullah and heads of 17 government intuitions.
Hashmatullah Ghafoori, deputy minister for irrigation and natural resources at MAIL, represented MAIL at the event.
It should be said that the government is committed to further efforts to prevent the spread of common diseases between humans and animals.